Machine Learning in finance – from black box to useful business tool
Aflyst
---
Dato og tid
Fredag d. 2. juni 2023 kl. 09:00 til 16:00
Tilmeldingsfrist
Tirsdag d. 2. maj 2023 kl. 23:00
Sted
Bygning 35, Det Samfundsvidenskabelige Fakultet, Gammeltoftsgade 15, 1355 København K Bygning 35, Det Samfundsvidenskabelige Fakultet
Gammeltoftsgade 15
1355 København K
Machine Learning in finance – from black box to useful business tool
Aflyst
---
Kort om kurset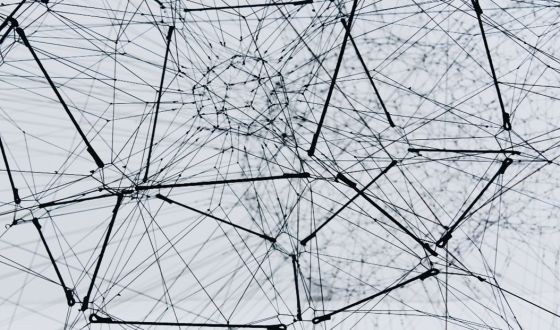 Machine learning (ML) is a moving target. Here is how to take better aim. Put simply, while it is an extremely fast-growing field of research, the struggle with ML applications in finance is that instead of being helpful, they can be overwhelming. There are plenty of questions: Do you analyse the data in a way that best meets your needs? How can you make sense of model output? Can you trust model predictions going forward? This 1-day course gives you a fresh and efficient dive into the current state of ML in a wide range of finance applications including risk management or trading strategies. Most importantly, the course provides the necessary tools to establish a discussion culture on ML in your organisation. By highlighting limitations and interpretation of ML models, ML no longer remains a black box but becomes readily available as a potentially helpful business tool.
Who should attend?
Portfolio managers and risk managers at banks, insurance companies and pension funds as well as consultants and regulators in the finance sector.
During the course, we provide a discussion of the aim of typical ML methods, which have been proven successful for financial modelling. While technical in nature, the focus is to provide hands-on examples to foster the intuition on how the models work. Some understanding of coding is helpful, but expertise with coding languages is not necessary.
We provide code and all materials in advance to give you everything needed to follow the discussions. Please bring your own computer for the coding sessions.
Benefits for you and your organisation:
A deeper understanding of ML and its most promising use cases: In which way do ML methods provide benefits? What are their limitations? Where is the academic debate on ML in Finance heading towards?

Hands-on examples on the implementation and application of the most prominent ML methods, from (big) data set cleaning to the analysis of ML prediction errors. Examples include: Option pricing with neural networks, random forests for asset pricing factor selection,

image recognition for stock price predictions.

Communicate effectively with analysts and data scientists to drive better business outcomes through a better understanding of how to interpret predictions generated by ML algorithms.
The course is taught by
Stefan Voigt. Stefan is a tenure-track assistant professor of Finance at the Department of Economics at the University in Copenhagen, research fellow at the Danish Finance Institute and co-author of the book "Tidy Finance with R". Stefan's research interest focuses on the economic implications of technological innovation on financial markets. All research projects of Stefan centre on novel big data applications in financial applications, including portfolio choice problems, risk management, or high frequency trading.

Kontaktinformation til arrangør
Københavns Universitet, Det Samfundsvidenskabelige Fakultet, EVU koordinator

jkm@samf.ku.dk
Kontaktinformation til arrangør
Københavns Universitet, Det Samfundsvidenskabelige Fakultet, EVU koordinator

jkm@samf.ku.dk